Enable smart engineering with composites
Simutence is your highly specialized and independent partner for the virtual design of manufacturing processes and components with plastics, fiber-reinforced composites, and hybrids. Whether process equipment provider, material supplier, component manufacturer, or engineering service provider – we are here to make your product and manufacturing process development cycles most efficient using advanced engineering and simulation methods.

Generate a digital twin of
manufacturing processes and products
Leverage from advanced engineering and simulation methods
Enable material and manufacturing efficiency.
Benefit from our international
network and partners

Our approach to the efficient development of manufacturing processes and components is the seamless and close connection of product design, manufacturing validation, and engineering through our virtual process chain. Based on this, virtual manufacturing validation is enabled, which can significantly reduce real-world efforts on demonstrator manufacturing and manufacturing piloting.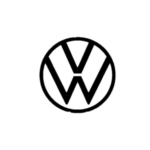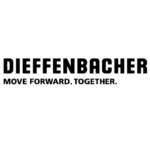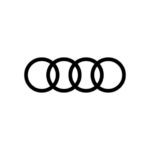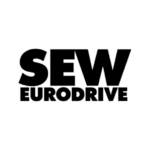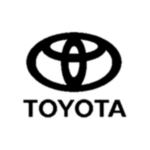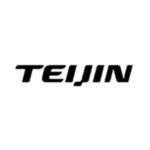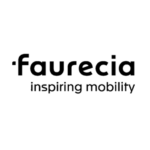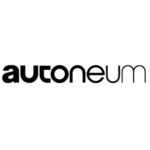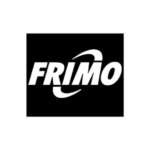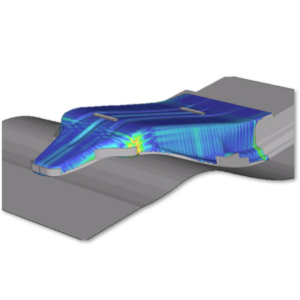 Key features
Material card creation

Validation of manufacturability

Optimization of gripper, clamping, and sequential forming setups

Support of tool design

Prediction of local fiber orientation and fiber volume content

Thermomechanical-thermokinetical analysis for thermoforming

Supported technologies: Thermoforming, textile forming, membrane forming, and hot forming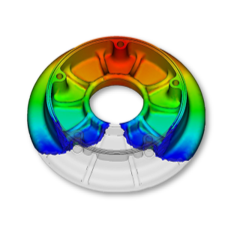 Key features
Material card creation

Validation of manufacturability

Prediction of filling behavior, required press forces, and required temperatures

Prediction of the pre-forming of complex initial charge configurations

Prediction of the local fiber orientation

Supported material classes: SMC, LFT, and GMT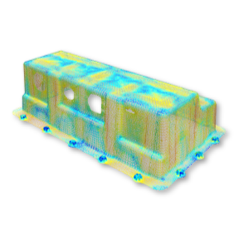 Key features
Validation of dimensional stability

Prediction of process-induced deformations (warpage, spring-in)

Prediction of solidification and residual stresses

Prediction of crystallization (thermoplastics), and curing (thermosets)

Consideration of local state variables from process simulation (fiber orientation, temperature, degree of crystallinity/cure)

Prediction of local stresses after assembly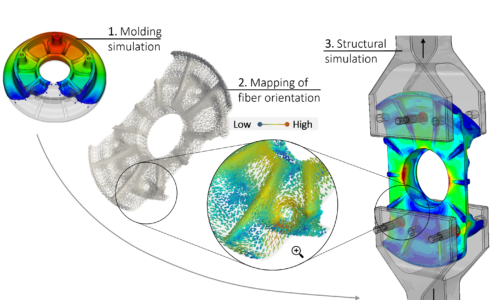 Key features
Validation of load requirements

Consideration of manufacturing effects (e.g. local fiber orientation)

Prediction of component stiffness and failure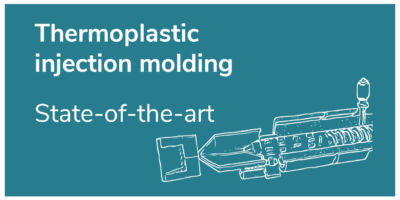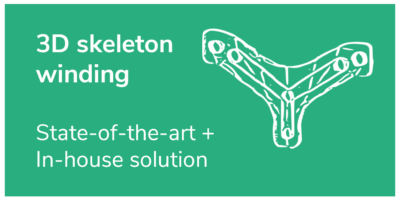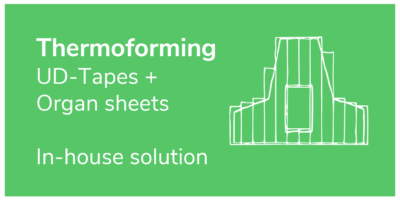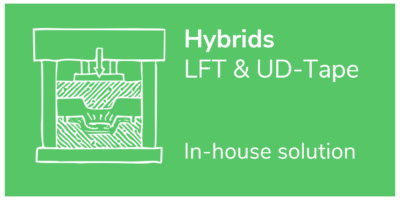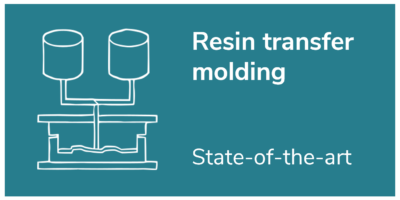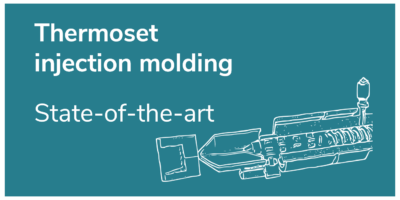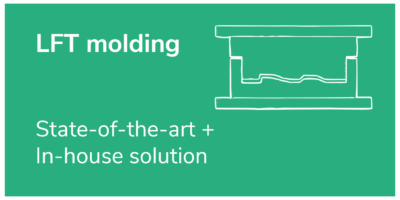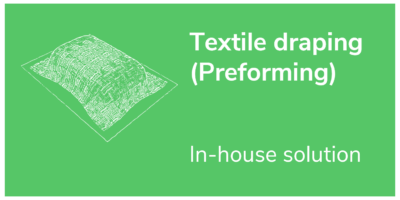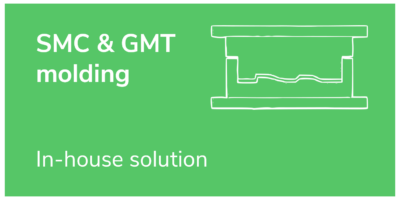 Our functional Virtual Process Chain is based on data transfer between the different simulation steps through mapping and homogenization approaches. Based on this, state variables such as fiber orientation or fiber volume content predicted by process simulation are retained and transferred to warpage and structural simulations. We conduct this step with our product SimuChain, which exports relevant state variables into a neutral exchange format, maps the results from the source to the target mesh, and creates homogenized material cards within ABAQUS. The idea behind SIMUTENCE is to use existing simulation approaches where the state-of-the-art is sufficient and to use and develop simulation approaches, where the state-of-the-art is not sufficient. We provide our customers with access to all of our simulation approaches through engineering services. Beyond that, we successively make these approaches available to our customers, as soon as a high-quality user experience is guaranteed.
As a spin-off company of the Karlsruhe Institute of Technology (KIT) in Germany, we support and supply know-how and methods based on the latest state-of-the-art. Our utmost interest is to enable you to gain the maximum use from our know-how and collaboration with SIMUTENCE. Therefore, our services will be tailor-made to your specific challenge!
Do not hesitate to get in contact with us. We are pleased if you leave us a message!