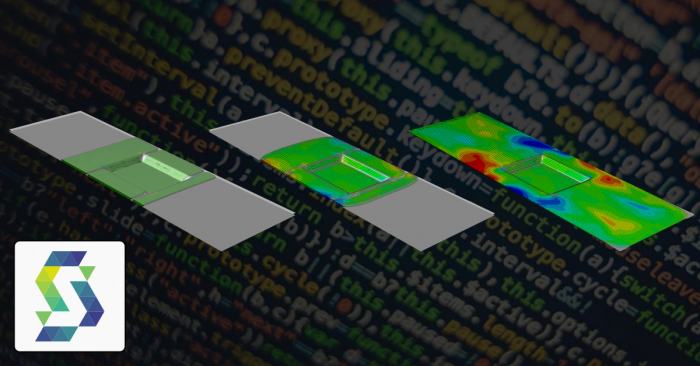 The asset of chopped fiber-reinforced polymers is low material and manufacturing costs, as well as the freedom for complex designs. Sheet Molding Compound (SMC) has become among this type of composites a very attractive material especially for exterior parts in the automotive industry. Besides this, SMC plays also in the aerospace industry an increasingly important role for manufacturing complexly shaped structures with high requirements on the part's thermomechanical behavior.
Despite the relevance of SMC for the automotive and aerospace industry, accurate and efficient process simulation approaches are still missing. A digital twin of the production process, however, is suitable and flexible for the development of new components and the optimization of manufacturing processes.
SIMUTENCE remedies for the lack of suitable simulation approaches for SMC compression molding simulation by offering SimuFill.
A few weeks ago, we signed a license agreement with KIT. This license agreement grants us to use the simulation methods we developed during our doctoral studies together with the team of the department Lightweight Technology at the Institute of Vehicle System Technology (FAST). The related simulation approaches for process and structural simulation of fiber-reinforced composites include also the advanced compression molding simulation for SMC.
Our approach for compression molding simulation uses Abaqus in combination with add-ons for pre- and postprocessing, as well as for the advanced material modeling. Thus, existing software infrastructures can be adopted.
We are happy to announce that we are currently working on making our product SimuFill for SMC and LFT compression molding ready to be supplied to our partners.
In the next weeks, we will use the slowdown of daily business due to the Corona crisis to further develop SimuFill. The further developments will include the one hand the creation of a User's Guide and the improvement of the user-interfaces. On the other hand, verification tests to guarantee a high source code quality, a simplified model for the surface friction layer, LFT-specific material models, as well as a press control will be implemented.
Stay tuned! We will keep you updated!
If you are interested in more details or a live demonstration, please do not hesitate to get in touch with us: