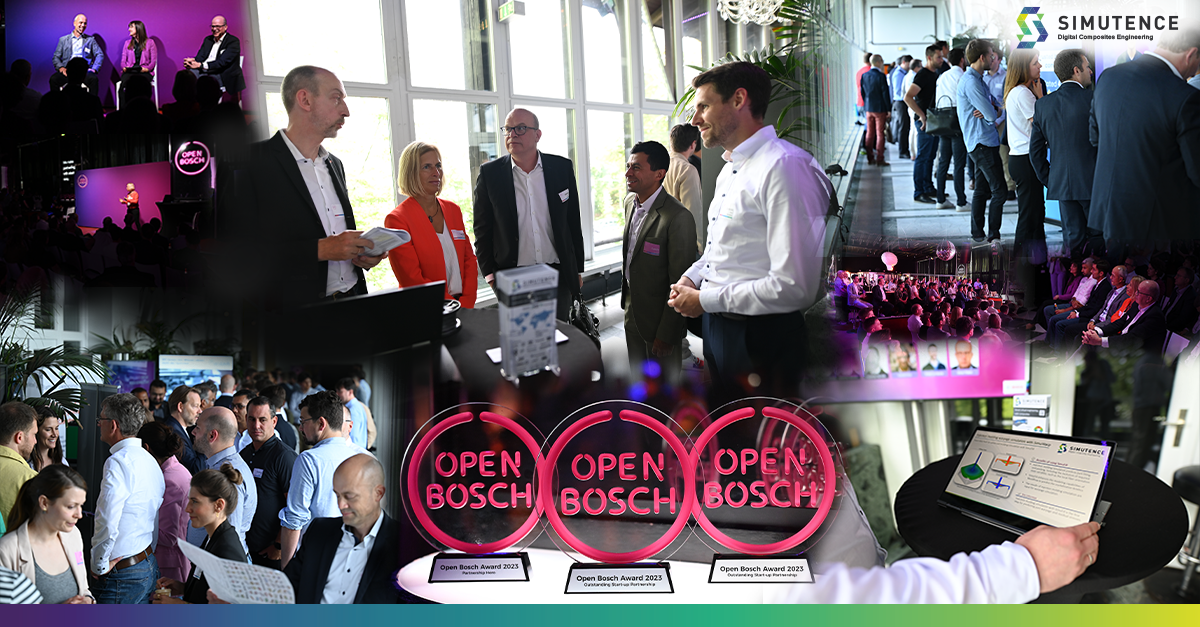 Thank you for having us at the Open Bosch Forum 2023!
The Open Bosch Forum is an internal event dedicated to showcase and celebrate the most outstanding collaborations between Bosch and its partnering startups, selected proof-of-concept (PoC) projects of the various Business Units of Bosch exhibited during the Forum. All shown projects are part of the Open Bosch Program.
We are grateful to have had the chance to present us as a company as well as some results of our PoC project with Bosch, side-by-side with 6 further exclusively selected startups. Thank you Camilo Cruz and Oliver Peters for the invitation!
Within the currently running PoC project with Bosch Research in Renningen, we are benchmarking SimuWarp, our software solution for estimating warpage of injection- molded thermoplastic parts.