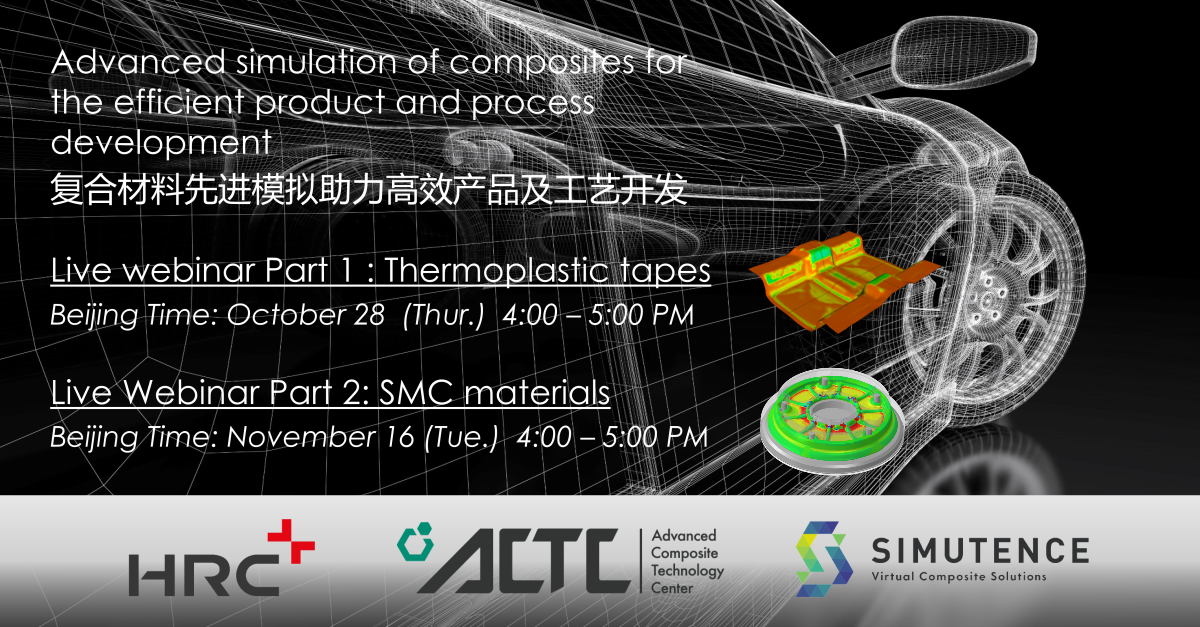 Register now and save the date!!
Live webinar Part 1:  Thermoplastic tapes
October 28
Beijing time: 4:00 – 5:00 PM
CEST: 10:00 – 11:00 AM
Live webinar Part 2:  SMC materials
November 16
Beijing time:  4:00 – 5:00 PM
CEST: 9:00 – 10:00 AM
HRC Group and the Advanced Composite Technology Center (ACTC) are hosting a free, 2-part webinar series held by SIMUTENCE on the advanced process and part simulation for fiber-reinforced composites.
Through collaboration, HRC, ACTC, and SIMUTENCE can provide holistic solutions, beginning from product and manufacturing process design until component manufacturing.
This is an opportunity to learn more about:
Virtual process chains for composites
Digital twins of manufacturing processes
Case studies for thermoplastic UD tapes (Part 1)
Case studies for SMC materials (Part 2)
Tailored collaboration approaches with HRC, ACTC, and SIMUTENCE