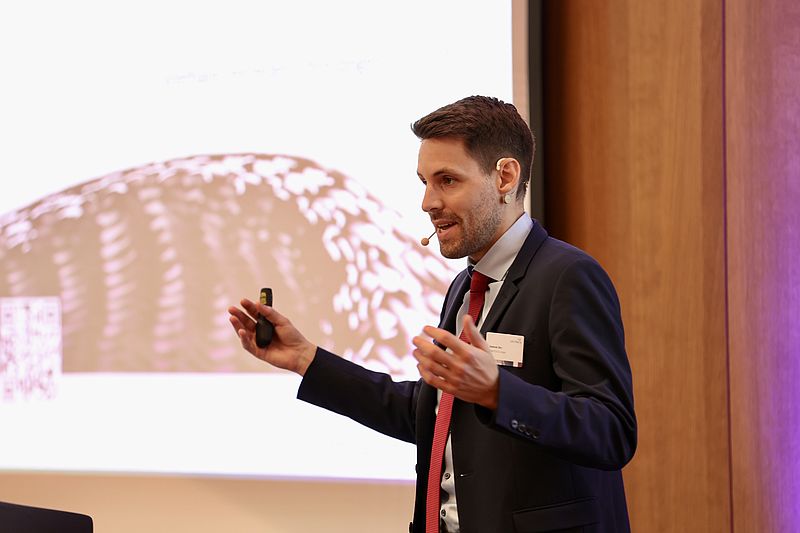 Image source: Leichtbau BW GmbH
In many cases, digitization is the only way to optimize lightweight products to save resources and greenhouse gas emissions. But digitization also emits CO2, often to a very considerable extent. Where is the optimal middle ground? Despite this dilemma, can we save CO2 overall through digitization in lightweight construction? These were the major questions discussed at this year's Technologietag Leichtbau – Global Lightweight Summit – in Stuttgart, Germany.
Our co-founder Dr. Dominik Dörr contributed to the session on digitization as a bridge between lightweight products and production, which was organized by the Lightweight Center Baden-Württemberg (LBZ-BW). Dominik spoke about the potential and challenges of using a virtual process chain as a basis for digitization in product development. We gratefully appreciate the invitation by the LBZ-BW to give this talk.
It was an exciting and very well-organized conference with many insights. We are looking forward to next year's lightweight summit!