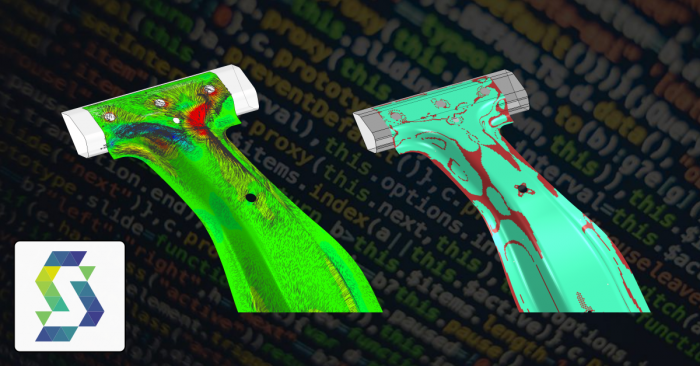 Continuously fiber-reinforced polymers (CoFRP) exhibit excellent mechanical properties with a high potential for lightweight design due to their low density. To fully exploit the lightweight potential, however, the optimization of stacking sequences of CoFRP laminates is key. For many applications, the determination of suitable stacking sequences is challenging, since the part is usually subjected to several load cases and the stacking sequence might vary locally.
For these reasons, the manual identification of an optimum stacking sequence based on Finite Element Analyses (FEA) is usually not possible. Besides this, optimization approaches usually require a multitude of FEA to converge in an optimal solution, which makes them time- and cost expensive for large structures.
SIMUTENCE remedies the challenges for efficient laminate determination with SimuOpt.
SimuOpt covers all steps to evaluate FEA results from multiple load cases for the determination of an optimal laminate, respectively the local stacking sequence. For this purpose, a so-called reserve factor is determined based on the local stresses, which automatically separates the part into quasi-isotropic, bidirectional, and unidirectional areas. Find more details about the working principle via the link below.
We are currently finalizing SimuOpt and are looking for test cases and industrial applications for SimuOpt.
In the next weeks, we are going to finalize SimuOpt. Our perspective is to use SimuOpt within engineering services for product developments. Therefore, we are currently looking for industrial applications and test cases to benchmark the performance of SimuOpt.
Stay tuned, we will keep you updated!

If you are interested in more details or if you have an application test you would like to analyze with SimuOpt, please do not hesitate to get in touch with us: