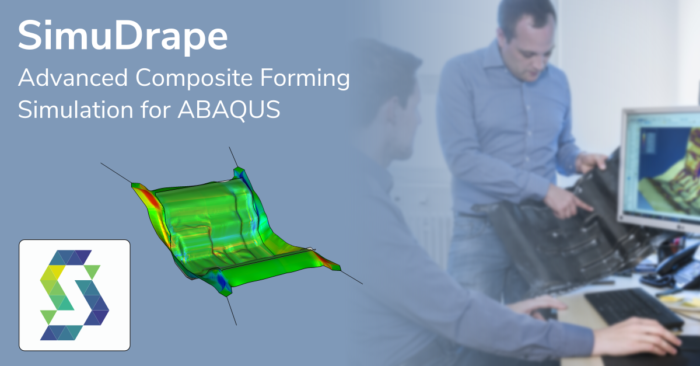 The forming of 2D pre-products into complexly shaped 3D parts is one of the most determining processing steps in manufacturing of continuously fiber-reinforced polymers. But how can you use your existing ABAQUS software architecture to virtually ensure the formability of continuously fiber-reinforced polymers?
In a webinar hosted by TECHNIA and SIMUTENCE, our co-founder Dr. Dominik Dörr will take you on a journey through process simulation of continuously fiber-reinforced polymers (CoFRP).
We will address how the simulation can improve product development cycles and how process simulation can be used to prevent the cost-expensive trial and error design of manufacturing processes. These insights will be complemented by an introduction of SimuDrape, our add-on for ABAQUS for the advanced forming simulation of CoFRP. This makes ABAQUS ready to be used for high fidelity forming simulation of CoFRP.
Webinar highlights:
Introduction into the manufacturing and the virtual design of CoFRP
Limitations of ABAQUS built-in techniques for CoFRP forming simulation
Introduction to SimuDrape
Presentation of application examples
Registration:
The webinar takes place on June 18, 2020. Use the link for the free registration. Please note, this webinar will be held in German. We will follow up with an English webinar later this year.