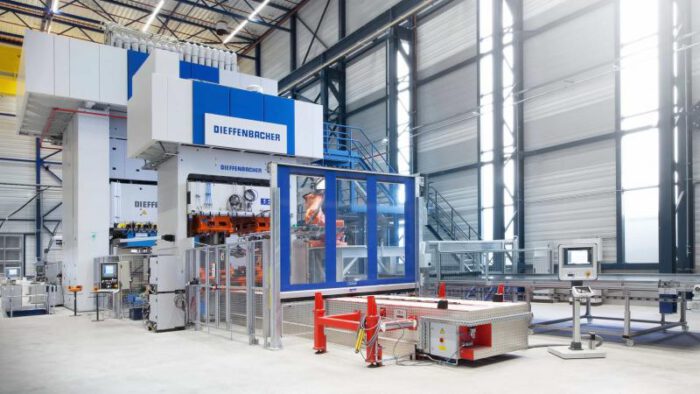 In July, Dieffenbacher Maschinen- und Anlagenbau from Eppingen, Germany, received an order from a U.S. customer to manufacture an LFT-D line that includes a hydraulic press from the Fiberpress series. The modified extrusion technology upstream of the press will enable the line to produce high volumes of thermoplastic components larger than previously possible.
The new line will be the highest-capacity line of its type. It will produce LFT-D extrudates with only one machine (Typical LFT-D plants require a two-machine technology). Low-cost recycled polymers from post-consumer and post-industrial plastics will be used as the raw material. Adjustments of the dosing equipment and an adapted length of the extruder barrel enable the plant to efficiently and economically produce thermoplastic components from 100% recycled material.
We are very excited to contribute to this project with our know-how on virtual design with fiber-reinforced plastics.
SIMUTENCE is responsible for the product design, the virtual manufacturing validation through mold filling simulations, as well as the engineering through structural analyses of the part to be manufactured with this LFT-D line. Find the official press release from Dieffenbacher here:
Are you looking for support in the virtual design with plastics, fiber-reinforced composites, or hybrids? Please do not hesitate to get in touch with us. We are pleased if you leave us a message!