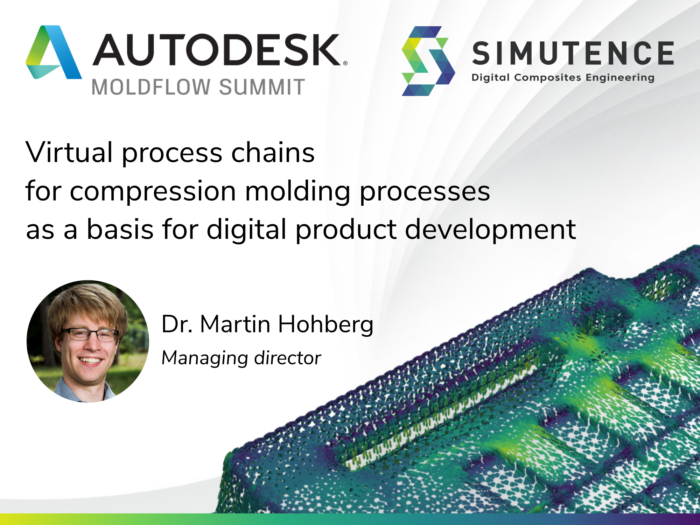 The Moldflow user community is invited to join Autodesk during this year's Moldflow Summit.
Our co-founder and managing director Dr. Martin Hohberg has been invited among 11 other companies to present our approaches for compression molding simulation. Martin will speak about use cases on modeling molding processes with Sheet Molding Compound (SMC) and Glass Mat Thermoplastics (GMT) as the basis to establish a virtual process chain as the basis for digital product development.
The event is free and online. Register now and listen to Martin's presentation on February 22 at 19:00 CET.
Any questions? Do not hesitate to reach out!