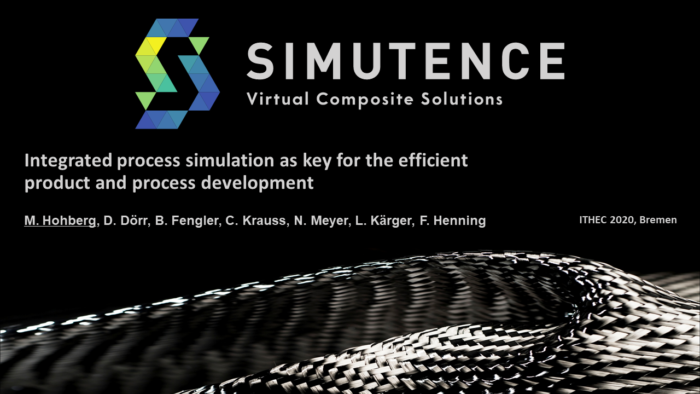 This year's International Conference and Exhibition on Thermoplastic Composites (ITHEC) has been changed to a Virtual Edition. The virtual conference will take place from October 13 to 15, 2020.
Among plus 500 participants, also our co-founder Dr. Martin Hohberg will contribute with a talk on "Integrated process simulation as key for the efficient product and process development" presenting a virtual process chain for sequential thermoforming and over-molding through thermoplastic injection molding.
Listen to his talk and learn more about the potentials and benefits process simulation to be used to predict manufacturability and to determine suitable processing parameters.
Find more information on the conference using the following link: