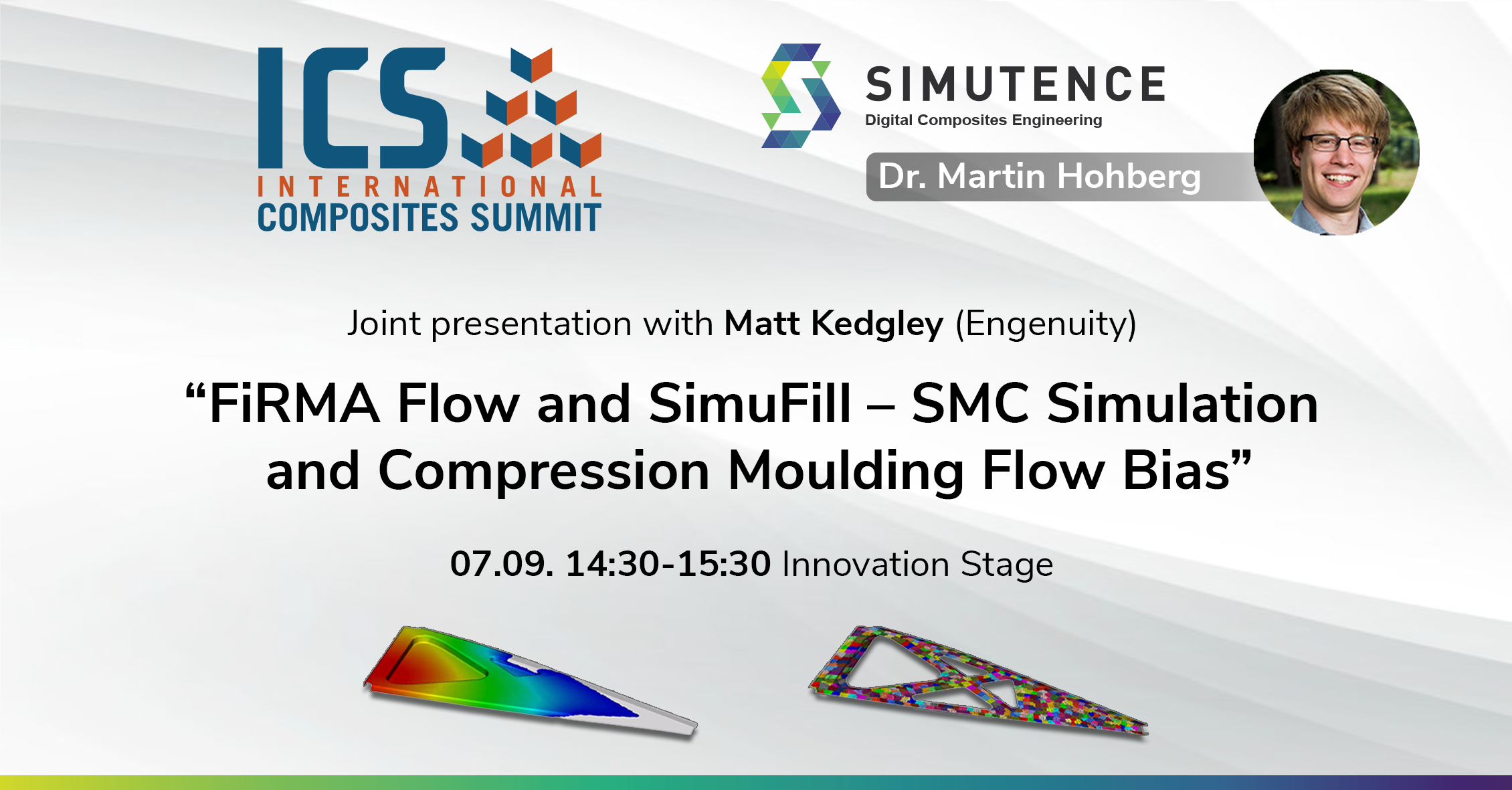 The International Composites Summit (ICS) promises to be the single place to do the most cost-effective and sustainable composites business in the UK and aims to bring together industry leaders, researchers, and innovators from across the composites sector.
Our co-founder Dr. Martin Hohberg will attend the conference and exhibition held on September 6 and 7 in Milton Keynes, United Kingdom. Martin will provide a joint presentation with Matt Kedgley, Senior Analyst at Engeneuity on "FiRMA Flow and SimuFill – SMC Simulation and Compression Moulding Flow Bias".
In their talk, Matt will present FiRMA flow, the Engenuity approach to tackle the difficult task of predicting the structural performance of randomly oriented fiber composite components. Martin will outline how SimuFill, the Simutence approach to molding simulation with chopped fiber materials, is used to generate the required input information on the flow-induced local fiber orientation. Finally, simulation results for a wing riblet from a collaboration project between Engenuity, Simutence, WMG, Creative Composites, and Spirit Aerosystems will be presented.
Simutence will also be represented at the booth of Engenuity.
We are looking forward to meeting you!