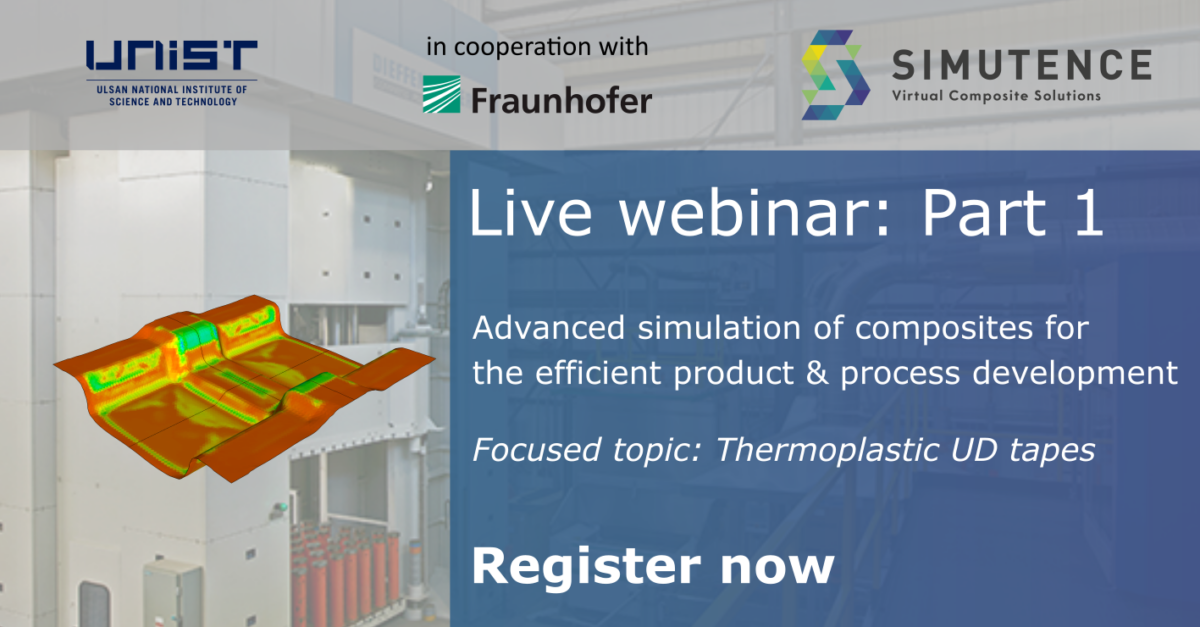 Register now and save the date!!
Date:   July 14, 2021
Time:   09:00-10:00 (CEST) / 16:00-17:00 (KST)

Fraunhofer Project Center at Ulsan National Institute of Science and Technology (UNIST), Republic of Korea, is hosting a free, 2-part live webinar series held by SIMUTENCE on the advanced process and part simulation for fiber-reinforced composites.
Through holistic collaboration, Fraunhofer Project Center and SIMUTENCE provide solutions from product and process design to demonstrator manufacturing.
This is an opportunity to learn more about:
Virtual process chains for composites
Digital twins of manufacturing processes
Case studies for thermoplastic UD tapes
Tailored collaboration approaches with Fraunhofer Project Center and SIMUTENCE