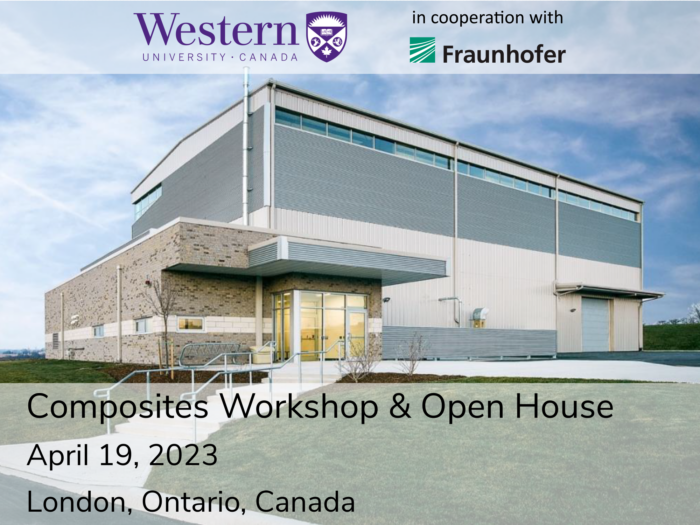 Fraunhofer Innovation Platform for Composites Research at Western University in London, Ontario, Canada is inviting to a one-day workshop and open house aimed at connecting the composite industry internationally and showcasing state-of-the-art composite technologies.
Simutence is supporting this event and our co-founder Dr. Martin Hohberg will contribute with a talk on "Virtual process chains for compression molding processes as a basis for digital product development".
An off-site tour of Marwood International will be offered and limited to 15 participants. A production demonstration of unidirectional thermoplastic tape laying and consolidation machines, the Dieffenbacher FiberForge and FiberCon, will be showcased along with a high-speed automated thermoforming press cell for automotive part production.
Registration for free until April 05, 2023.
Any questions? Do not hesitate to reach out!