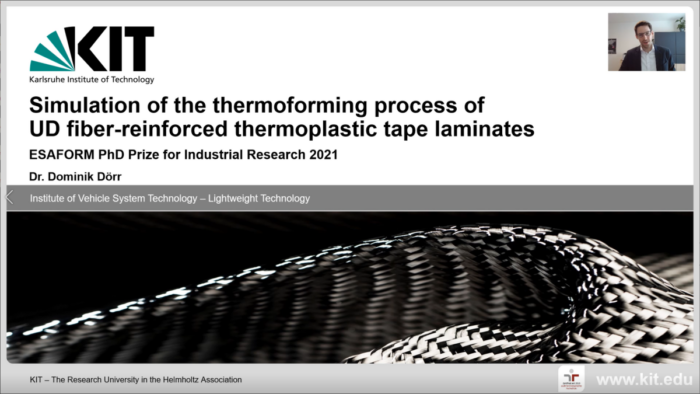 During this year's ESAFORM conference, the doctoral studies of our co-founder Dr. Dominik Dörr have been awarded with the ESAFORM PhD Prize for Industrial Research. We congratulate Dominik for this well-deserved achievement!
Dominik has worked during his doctoral studies on the development of simulation methods for thermoforming simulation of thermoplastic UD tapes. Today, his methods play an important role within the SIMUTENCE portfolio of ABAQUS plugins for manufacturing simulation of composites. In particular, the methods for isothermal and thermomechanical simulation of thermoforming processes are part of SimuDrape.
We are very happy to have him and his methods on board!