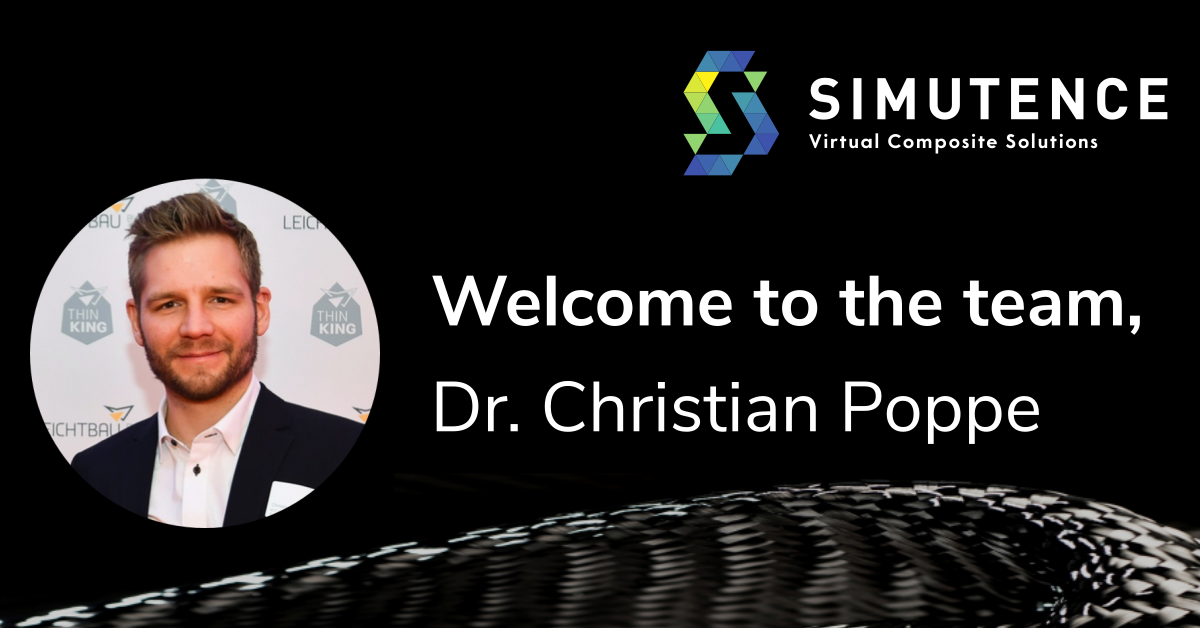 We are more than happy to introduce our new colleague, Dr. Christian Poppe.
Christian has joined SIMUTENCE beginning of the year 2022 and will support us with his excellent expertise in the simulation of forming and infiltration processes as well as the product design with composites. Moreover, he will push our business development activities by using the skills he is currently gaining through his extra-occupational MBA studies.
Christian obtained his doctoral degree with distinction from the Karlsruhe Institute of Technology (KIT) in 2021. Within his doctoral studies, he developed a three-dimensional process simulation framework for Wet Compression Molding (WCM). His excellent work enables a simultaneous macroscopic description of textile draping and resin infiltration during forming. Based on this, the prediction of fiber orientation, molding forces, and resin infiltration during mold closure within a single simulation run, using ABAQUS in combination with the plugins developed by Christian, is enabled.
Welcome on-board Christian, we are more than happy to have you with us!