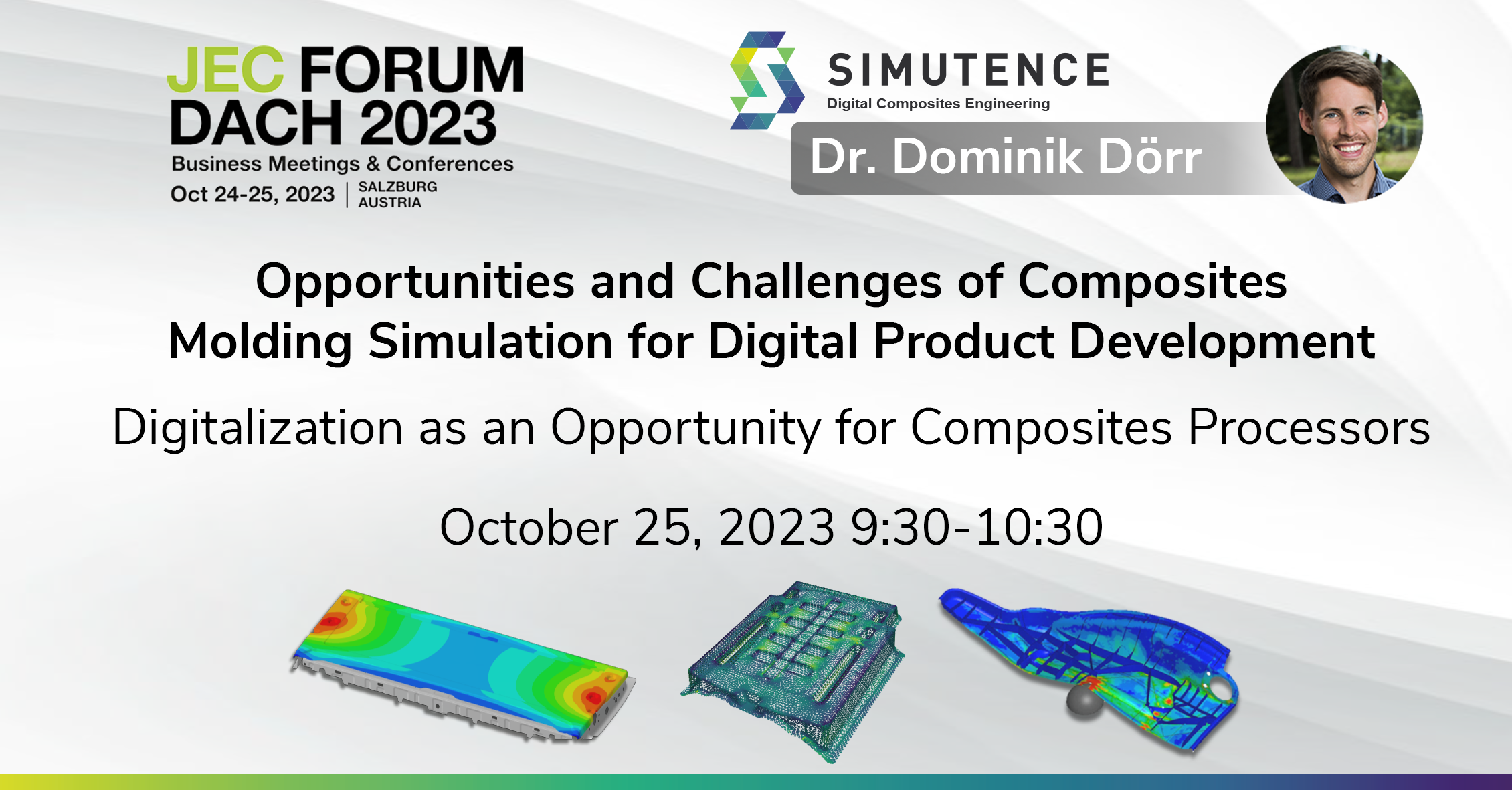 The JEC Forum DACH is organized by JEC Group, in partnership with the AVK, gathering the composite materials community from Germany, Austria, and Switzerland. The event is rotating every year in different cities of the DACH region, to promote the regional ecosystem of composites and enable closer connections with the local companies, research & development centers, and application sectors.
Our co-founder Dr. Dominik Dörr will attend the forum, which is taking place on October 24 and 25 in Salzburg, Austria. Moreover, Dominik will provide a talk on "Opportunities and Challenges of Composites Molding Simulation for Digital Product Development" in the session on "Digitalization as an Opportunity for Composites Processors". In his talk, he will provide results and insights from recent projects in the automotive sector.
We are looking forward to making new contacts and seeing partners, colleagues, and friends!
Please feel free to reach out if you want to schedule a meeting.